Dream vacation
Ideal for family & group holidays
Villa Selena country house on Crete Greece is open to host you during the whole year!
6 Luxurious Rooms and up to 12 guets
The peaceful and tranquil environment, as well as the privacy offered, makes Selena Country House an ideal holiday home for both summer and winter time and an excellent choice for family reunions or large groups of friends who want to get away from everyday anxiety and enjoy a wonderful vacation. The location of the house is also perfect for ecotourism, outdoor activities and for exploring the beauties of Crete.

Just choose your dates..! We are waiting for you!
Winter 2022-2023
special offer
We have a special limited time discount offer for this winter season,
only for bookings between winter period 1/11/2022 to 30/3/2023 and only for stays from 14+ days.
Family holidays, Ecotourism & Outdoor activities
The place is not only absolutely ideal for the ecotourism and outdoor activities but also for family holidays. The Villa is surrounded by crops of vineyards with naming origin. It is also conceivable for the guests to participate in supplementary-agricultural activities inside and outside the building plot. It is close to traditional settlements and settlements with traditional architecture, restaurants and museums of Secular Art. It is also near to the Center of Mediterranean Music in Choudetsi village, near to processing units of agricultural products and near to some of the essential wine-producing units in Crete.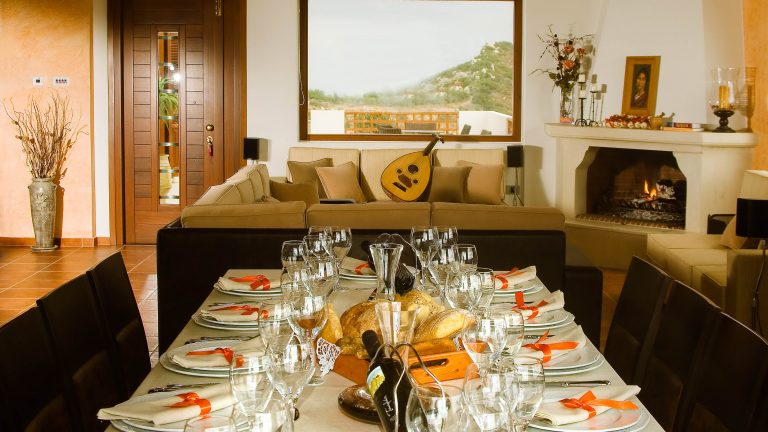 Luxurious Villa Selena for rent, available for your dream vacations on Crete!
We care about our guests and they love us

Dear Giannis, There is so much to be grateful for. Your hospitality was very heartwarming. Thank you for the lovely welcome, the support during our stay and especially the raki. Villa Selena was a pleasure to stay. Best wishes to you and your loved ones.
October 2022
Dear Giannis, Thank you for this super cool experience. We've all had a great time here and would recommend everybody to go here. The view, the private pool, the football field and the space you have here is really unbelievable. The hospitality of Giannis in particular was really nice you always helped us when we needed you. Thanks again for everything.
August 2022
Dear Giannis, Thank you for a very nice stay at Villa Selena! The villa and the surroundings are great. We have enjoyed our week here, all 13 family members together. Thank you for your kindness and hospitality. Have a nice summer!!
July 2022
Thank you for a wonderful stay! It has exceeded all expectations. Will definitely return sometime.
October 2021
Thank you so much Giannis and Jona for being such perfect generous hosts. We were blessed to be here for the change of seasons. The dramatic weather matched the frequent earthquakes, never more than 3.8 (but exciting nevertheless). Villa Selena is a wonderful setting and we have loved exploring, on foot to Choudetsi , splendid tastes at Bakaliko and Spitiko in Archanes. Beach outings at Monofatsi and Matala, to the house of Kazantzakis at Myrtia and the magic fairy cave of Astrakoi and the Karteros Gorge. To Knossos (one day) and Heraklion which is a great city of amazing museums and wonderful people. Efharistw poli!
October 2021
Many thanks for our fantastic time over the autumn vacation time in your beautiful Villa Selena. We enjoyed both years a lot. We had so many new impressions and experiences. Thanks a lot and see you in the next years.
October 2020 – October 2021
Dear Giannis, Thank you so much for making our stay in Crete so enjoyable. The Villa had everything we needed what a beautiful place this is. Thanks for your hospitality which went above and beyond our expectations. Especially arranging the meal at Zen of Crete as you were not able to cook for us due to Covid-19. The meal was beautiful and the staff were extremely accommodating. Just want to say from the bottom of our hearts Thank you.
August 2020
Dear Giannis, We felt at home from the first minute and have enjoyed a wonderful week in your place! We will never forget the amazing views, Christina's delicious dinner and the cozy fire place. Many thanks for your hospitality and your very good recommendations of places to see. These words are inspired by your excellent Raki.
October 2018
Dear Giannis, We had a wonderful time in your magnificent house. Coming as guests, we are leaving as friends! Thank you
May 2018
Dear Giannis First of all we wish you a Marry Christmas and a new year filled with happiness and prosperity. Thank you for your hospitality, we loved the warmth of the Villa and the stunning views. We had a wonderful time here and we are forever grateful for Christmas grand holidays meal.
December 2018
Send us a message for more information